In an age of social media and mobile devices, it's hard to imagine having a personal brand that isn't part of a bigger business brand. But the two are not necessarily the same.
When it comes to marketing yourself, it's not only about your product and service. It's also about how you market and brand yourself. A business brand is typically based on the name of the company. It's the vessel of a business. A personal brand, on the other hand, is what you market in your personal life. It's your name, your face, and the personality that is used to promote you.
What is a brand? In the world of marketing, brands are the things that companies build to distinguish themselves from their competitors. They make it easy for people to identify them as a single entity so that they can be easily differentiated from other products or services. Brands are created by businesses to help them attract new customers and keep current ones happy. A personal brand is your identity as a business owner, and it's important to keep in mind that a personal brand is not the same thing as a business brand.
As a business owner or marketing expert, you may have the impression that your brand is a personal brand. But when it comes to building your brand and your online reputation, you need to focus on more than just yourself.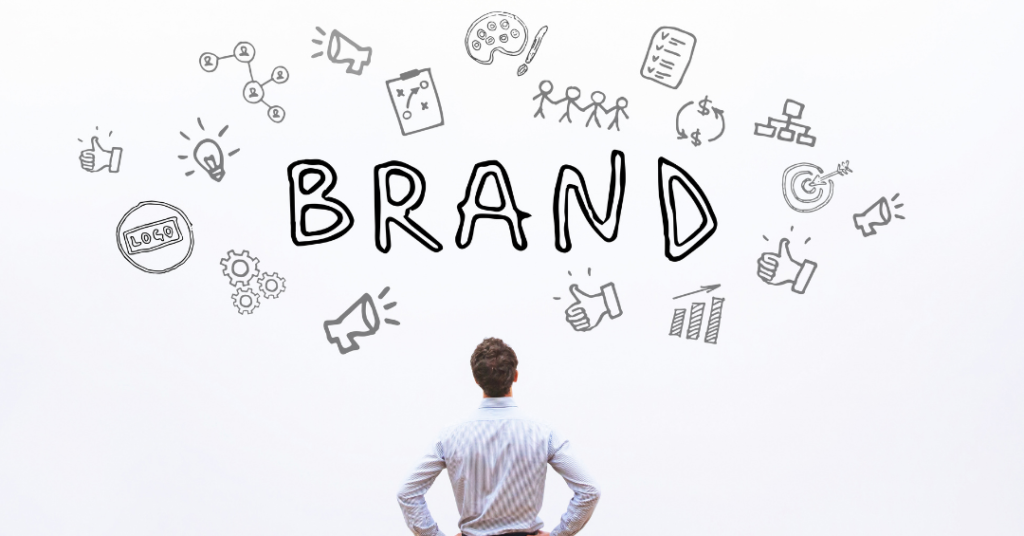 What is a personal brand?
A personal brand is your reputation in the digital realm. It's the way you present yourself online. You don't need to be famous to build a personal brand, but you will need to be known by people who are relevant to your business goals.
If you're struggling to define your personal brand, start by asking yourself what kind of business you want to be in. Are you in the service industry or the retail industry? What's your primary role in the company? What are your skills and experience? You may also want to think about your personality. Is there a way you can express yourself through your brand?
We all have our own personalities. Each of us has a way of communicating with other people. Your personality is your personality. It is something that you are born with and it doesn't change. If you want to be successful, you need to know how to communicate your personality to others. This is how you can build a strong personal brand. Your personality should be communicated online by creating content that is unique to you. People are interested in what you have to say. They want to hear what you have to say. Your personality and your unique ideas make you special and unique. When you know yourself, you will know how to express yourself effectively to people who will be interested in what you have to say.
How do you build a personal brand?
This is one of the more difficult parts of building a brand. You want your audience to trust you, but it's not enough to just tell them that you're a good person; they need to see it. Showing the world that you're a good person through your actions is a much better way to gain trust than saying it in words. People will pay attention to those who seem sincere and genuine.
Once your audience trusts you, they'll also trust your recommendations. You'll start to see that your followers will listen to you because they know that you are credible and that you will be recommending quality products or services that your followers will find valuable.
When people see that you have authority and credibility in a field that they are interested in, they will look to you for advice. You can use this to help your customers and potential customers. They'll see you as an expert in the field and will listen to you because you are considered a good source of information. If you have expertise in a certain subject or niche, people will know you can recommend quality products or services.
What is a business brand?
A business brand is something that consumers can immediately recognize when they see it. Brands help us identify things we want and need, but it also helps identify people or businesses that we trust to provide that service or product. A brand helps to communicate the value that a company offers its consumers. If your company does not have a recognizable brand, it could potentially be missing out on a significant part of your company's potential customers.
Branding is more than just a logo. It's a combination of visual and non-visual elements, including the language used in advertisements and marketing materials. The overall goal is to create a brand identity that customers are emotionally connected to. It's like a logo and slogan all rolled into one.
Your company's name or logo is your company's brand. Your company's name or logo is what the public sees when they see your company. It's what makes your company unique. It can tell the people who your company is. It can help them identify what your company is all about. In this sense, your company's name and logo are your company's "face".
How do you build a business brand?
This is the most important question any new business needs to answer: What does your company stand for? Your brand is your company's promise, and it should always be communicated clearly and consistently. This means your brand should never change. To change the brand is to give up a valuable part of your identity.
A strong brand will take time to build. Brands are a collection of characteristics and values that people use to make sense of, select, judge, and choose what to do and whom to buy from. As we've discussed, brands have both a conscious and subconscious impact on customers. A strong brand is like an extension of your business. It's the foundation on which your business is built.
Your brand is the promise of your company. It should be communicated in all the ways that you can think of, from your logo, your colours, your mission statement, your tagline, and your advertising. Your brand is what people see when they think of your company. People will remember you if they feel that you have a good brand. You need to make sure that your brand is consistent in every way. If you have a bad reputation, it may take you years to recover. Don't let your brand be damaged by poor advertising or negative publicity.
Personal Brand vs. Business Brand
Nowadays, people are more concerned about their personal brand than business branding. And I'm not just talking about people who want to start a business; I'm talking about everyone. This isn't good news for those of us in the B2B world. When we put too much focus on what the market thinks about our products, services, and brands, we end up focusing on things that don't really matter to the person purchasing the product. We forget to tell them what we believe in and why we believe in it. We forget to highlight how we're going to add value to their lives.
The distinction between a personal brand and a business brand is important because the way you conduct yourself online will reflect on your brand. A personal brand is about how you represent yourself and who you are as a person. This is true whether you're a doctor, lawyer, blogger, or even a business owner. You must always be authentic and genuine in the way you interact with others. But it's just as important to set the right expectations for your customers.
In this day and age, there is no such thing as a "private" business. The internet allows you to reach people across the world. It has become a very valuable tool that anyone can use to promote their business or brand. Just because your business is not physical, does not mean that you can't create a personal brand. If you want to get the most out of your brand, you must establish your brand and establish a personal identity.
1. A brand is a promise that your customers can trust.
2. Your personal brand reflects what makes you unique and sets you apart from your competition.
3. If your personal brand is strong, your business brand will be, too.
Conclusion
The difference between a personal brand and a business brand is that the former represents the unique value proposition and personality of the individual. A business brand, on the other hand, is defined by the products or services it offers. When you're developing a business brand, you need to identify your target audience and provide them with a reason to buy from you. In other words, you need to offer them something they can't get anywhere else. This is the best way to create authority around your product. And there's nothing wrong with doing a little research because there are lots of resources available to help you.
Follow Guided Hustle on Instagram to learn more about how to build a brand and how it impacts your business.